About
Family-Run Christmas Tree Farm Since 1979.
Clyde and Alma Hunt, the original owners, worked alongside Clyde's great uncle "Goodie" on his Christmas tree farm. In 1979, Uncle "Goodie" had more trees than he had room to plant so Alma and Clyde planted the extra trees on their farm outside of Millersville, Pennsylvania. After that, they started expanding on their own. Clyde and Alma have passed on the business to their eldest son, Randy. Today, there are four generations that continue to maintain the business.
2022 Season
Thank you for a wonderful season!
We are grateful for each of you who came to the farm.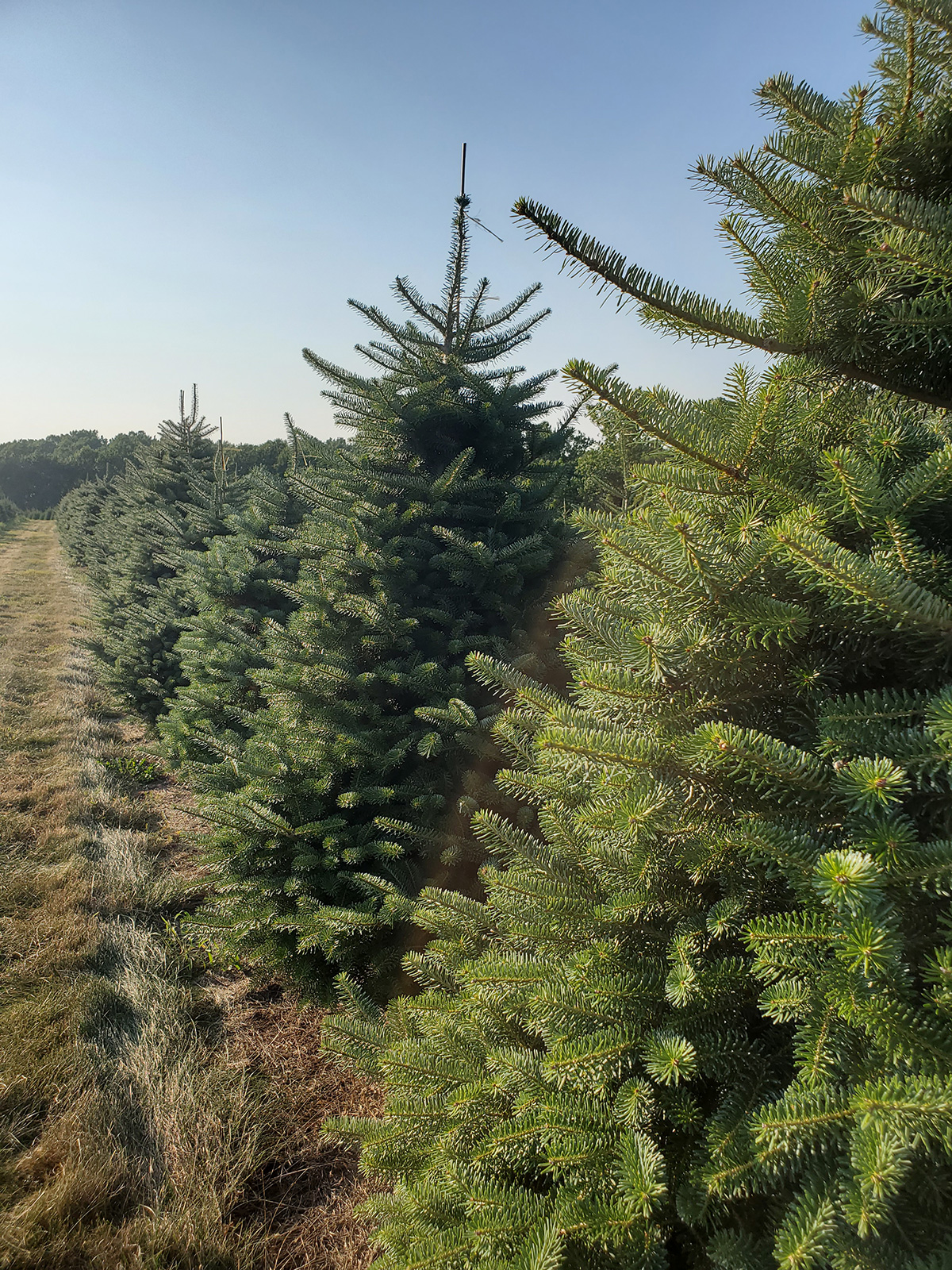 Hunt's Christmas Trees, LLC started with about 1,000 White Pines and Douglas Firs and now 7,000 trees grow on 7 acres of rolling hills. We sold our first tree in 1985. That first year, 12 trees were sold – today, we sell over 1000 per year.
Currently, our farm offers the following varieties of evergreens: White Pine, Douglas Fir, Concolor Fir, Korean Fir, Fraser Fir, Fraser Balsam Hybrid, Canaan, Turkish, and Korean Balsam Hybrid. These are available for cutting and some as live trees, which you can decorate and then plant around your home. We also have a large selection of fresh cut trees.
While your tree is being cut, browse the seasonal gift shop, and pick up your complimentary hand-made ornament to remember your visit.
For a free tour of the farm, please call 717-330-8102.
The farm is central to Millersville, Lancaster, Columbia, and Conestoga, but we get visitors from as far away as New York, Maryland, and New Jersey.
Hunt's Christmas Tree's, LLC is a proud member of the Pennsylvania Christmas Tree Growers Association.